Sleep deprivation is a growing health concern in the world today. The advent of technology allowed people to do things they usually do during the day at night. Back then, you have no choice but to hit the sack once nighttime falls because even late night TV shows don't stay up that late. But like with most things here on the planet, it is a thing of the past. Nowadays, you can even work at night. There are gadgets you can use that will work well any time of the day and Internet connectivity is at its finest and fastest.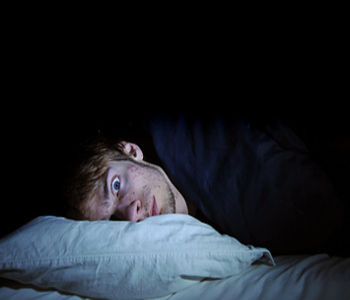 The world may have become more interesting but it has also compromised our health in the process. It's as if humans don't have a lot on our plate already with diseases and other health conditions constantly putting our health (and lives) at risk. One of which is sleep apnea. This condition affects millions of people all over the world and is one of the major reason a lot of people are losing sleep every single day. One group are the snorers themselves while the other group is the unfortunate spouses who have to put up with the loud snoring sound their partners make.
Losing sleep itself is a depressing fact. Sleep is a recuperative process that allows the human body to recharge and ready itself for the new day. And now, studies actually prove the relationship between chronic lack of sleep and depression.
What causes a mood disorder like major depression or bipolar disorder? Psychiatrists say a combination of genetics, trauma, and a neurochemical imbalance. Now we find another aspect, which carries significant weight. A new study finds that disrupted circadian rhythms—our natural internal body clock, can contribute to these conditions. Researchers at the Institute of Health and Wellbeing at the University of Glasgow, in the UK, conducted the study. Their results were published in the journal The Lancet Psychiatry.  

Sleep disruption is a common symptom among those with a mood disorder. There's a chicken and egg thing going on here. Does a mood disorder disrupt sleep or does disrupted
…