Sleep. We take it for granted. Well, we shouldn't. We can't survive on just a few hours of sleep. Even if we try to, our health is going to suffer. We all need to get some good sleep, not just for one night but for every single night of our life. In other words, we all need to get quality sleep regularly.
Sleep is a natural physiological state of the body where our brain is inactive, muscles relaxed, and consciousness practically suspended. Sleep is an essential part of our routine and it helps the body 'regenerate and rejuvenate'. We spend one third of our life in sleep and we never bother about it.

Sleep is important as our body undergoes a lot of changes during that time. It allows the body to rest, relieves tiredness, and most importantly restores our cognitive (thinking) ability. During sleep there is active hormone production, which is essential for good metabolism and maintaining homeostasis or body balance. In addition, there is a decrease in the heart rate, heart function and drop in blood pressure.
(Via: http://www.businessworld.in/article/Sleep-Apnea-/23-06-2019-172067/)
Question is, how much sleep do we actually need?
The American Association of Sleep Medicine has given guidelines as to the amount of sleep you require to promote optimal health:

-Infants and children- 10 -16 hours
-Teenagers- 9-10 hours
-Adults- 7-9 hours
(Via: http://www.businessworld.in/article/Sleep-Apnea-/23-06-2019-172067/)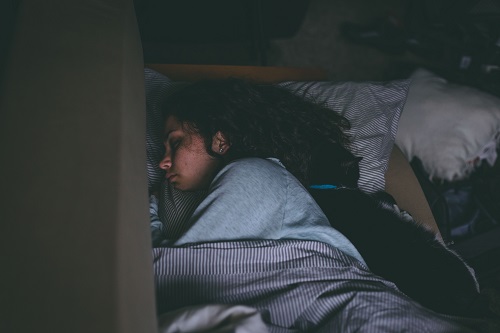 Seven to nine hours of sleep is a lot for a busy adult. Face it. We'd be lucky enough to get five hours of sleep especially on a week day. The only time we can really catch up on sleep is on the weekend.
Even if we're given the luxury of time to sleep, there are barriers. These barriers are making it very hard for us to get some sleep.
Lack of sleep brings about some serious consequences. Needless to say, these consequences could be deadly.
Unfortunately, sleep is a very underrated and under diagnosed problem. The consequences of sleep disorders involve multiple parts of the body including risk of stroke, heart attack, memory loss, depression to name a few. We do not
…